eBook: Marriage: Finding God's Design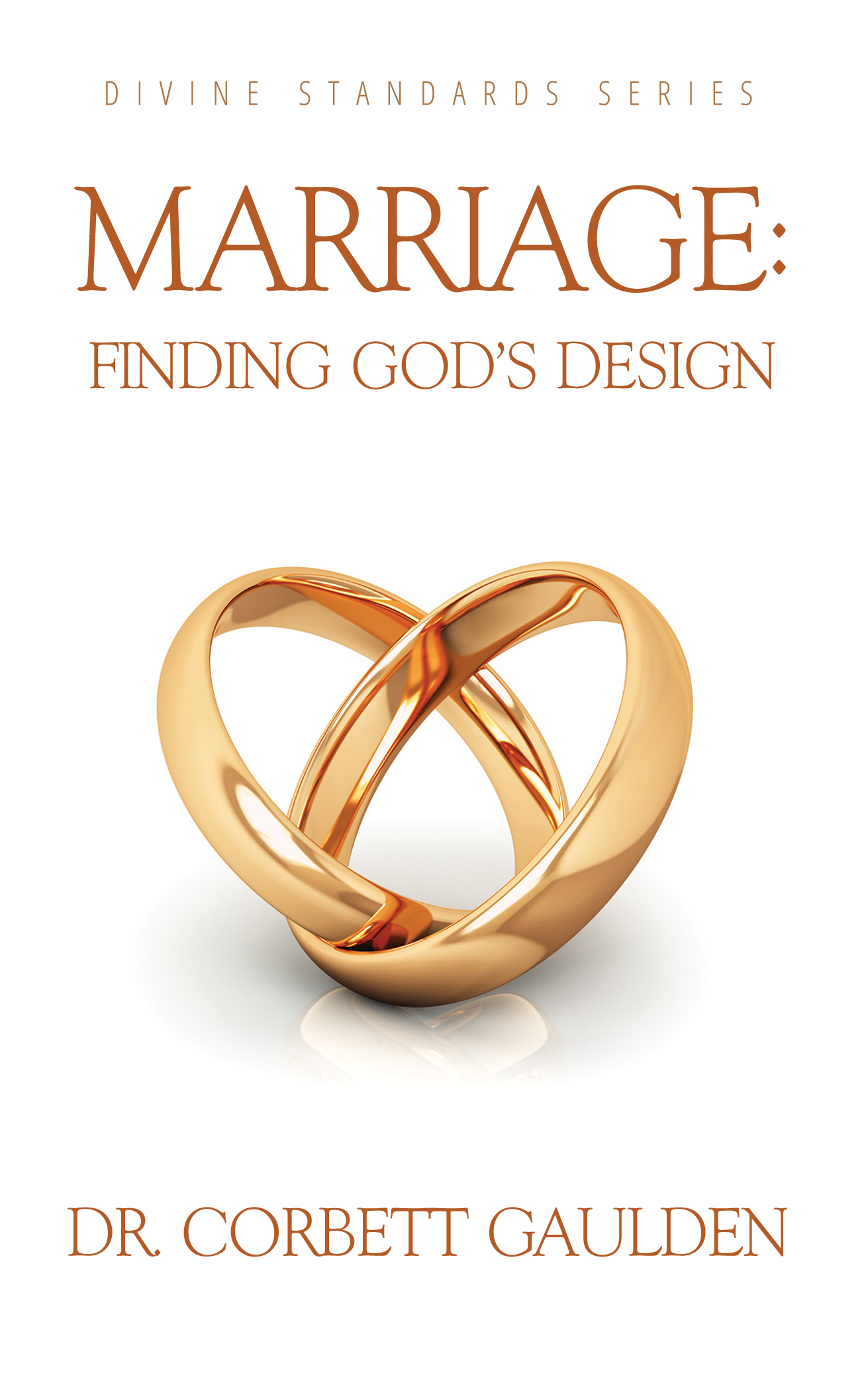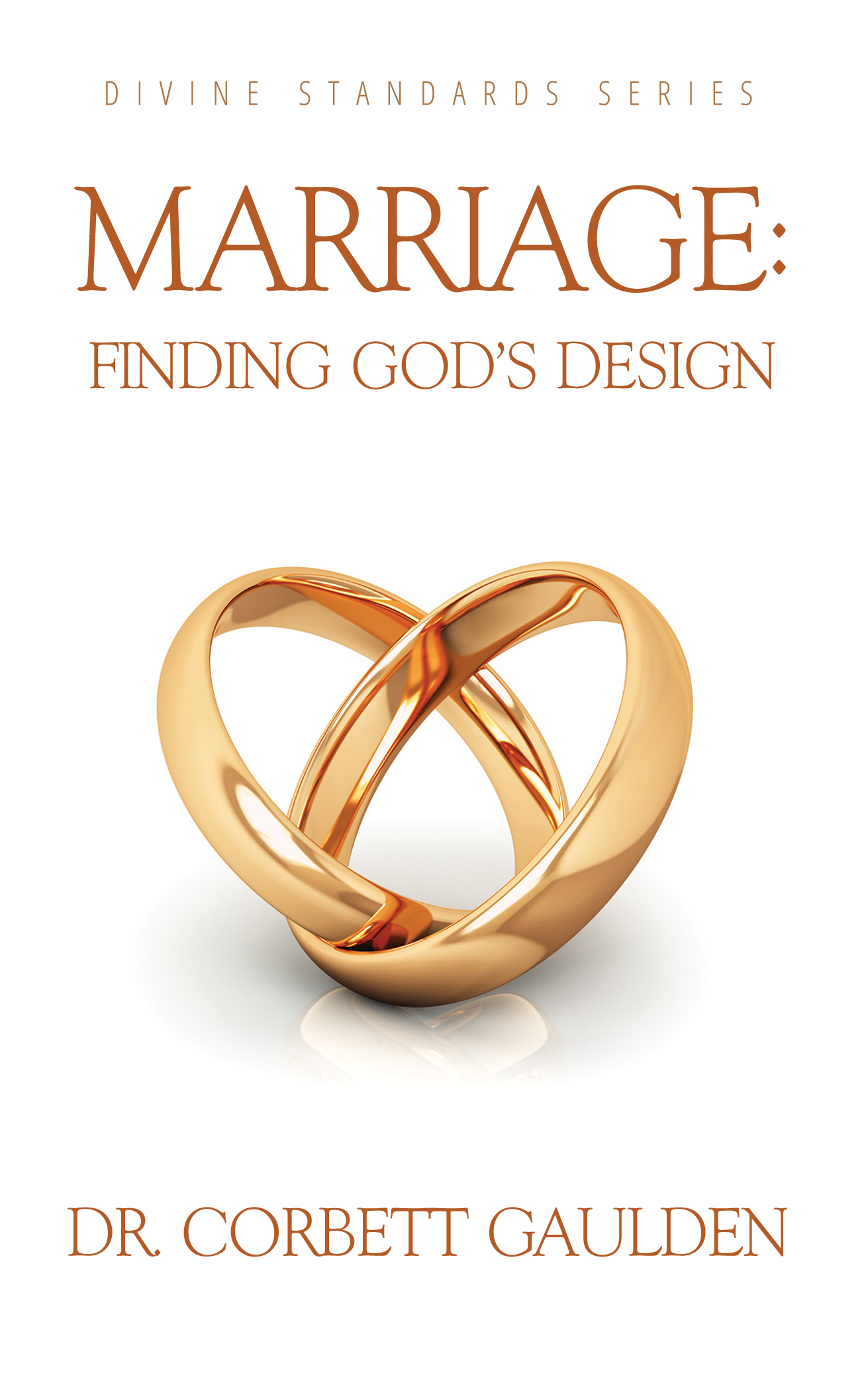 eBook: Marriage: Finding God's Design
Traditional marriage is under attack today as never before. Amid the shrill rhetoric and partisan bickering, the need is great for a measured voice to remind us of the fundamental truths. Corbett Gaulden is such a voice.
Deliberately eschewing politics and focusing on Scriptural teachings alone, he takes us back to the beginning, to the origin of marriage in God's design. He then unpacks the distinctive properties that characterize biblical marriage: particularity, oneness, permanency, fidelity, and purity. Regarding roles and relationships, marriage is not about power, but proper function. It is not a political arrangement or a social construct, but a spiritual institution. Biblical marriage is about covenant, not competition. It is about primacy, covering, and order in a partnership of mutual consideration. Ultimately, human marriage is a picture in the natural of the relationship between Christ and His Church in the spiritual.
Scripturally grounded and practical, Marriage: Finding God's Design reminds us of what much of modern culture has forgotten, that marriage is God's idea, and it functions properly only when it operates according to His standards.
Author Bio:
Born in Connecticut but raised in Louisiana, Corbett Gaulden grew up in a family that placed great importance on attending to the things of the Lord. He holds a bachelor's degree in chemistry, a master's degree in business, and a PhD from Louisiana State University. A stint in the US Army taught him personal discipline that has paid valuable dividends throughout his life.
While in college, Corbett spent time in Israel, an experience that stirred in him a deep yearning to know more of what the Bible was all about and how to relate to the people who lived it. Out of this, in turn, developed a life-long avocation. During graduate school, he responded to a parallel call in his life, which led to his becoming a licensed minister and serving for a time as a "fill-in" pastor. Having completed secular education in science and business, he turned those academic skills into the pursuit of fundamental knowledge of the faith that had been growing in him for years.
Although now retired, Corbett has spent his "working years" as a chemist, a marketing professor, and a business college dean. Over the course of his professional career he has written more than 20 articles and has received four research awards. He has been a consultant for numerous public and private sector organizations, has been actively involved, including leadership, in several civic organizations, and has held the top leadership post in a number of academic organizations. In addition, Corbett has made presentations at numerous conferences, both national and international, mostly academic, but also some that were religious in nature. He has also been the keynote speaker for at least five national or international conferences, one of which was "religious" in nature, and the rest academic.
These days Corbett resides in San Angelo, Texas, with his wife, Judy. They have two grown daughters and two grandchildren, all of whom currently reside in Texas.
Other books by Corbett Gaulden: Birth of The Holy Nation Volumes 1 and 2, and The Nature and Character of God